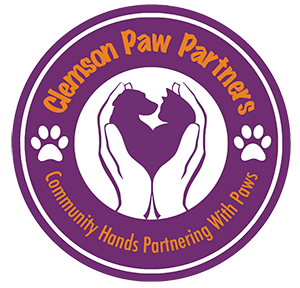 Low-Cost Spay & Neuter
We are an animal welfare organization that raises funds through the help of local businesses and our community to help save the lives of animals.
Make a Donation
Apply for Services
Clemson Paw Partners
Our Mission
Clemson Paw Partners is an animal welfare organization that raises funds through the help of local businesses and our community to help save the lives of animals. Funds are used to help homeless animals and those in low income households obtain low-to-no cost spay and neuter services and other necessary medical care treatments. We believe that by reducing the problem of companion animal overpopulation in our area and providing assistance to caring animal owners that may not have otherwise been able to afford it, we will reduce the number of animals and euthanasia rates in our surrounding shelters. EIN: 83-0772784

Wellness Checkups (Coming Soon!)
We provide wellness services to make sure your pet is healthy and happy. Feel free to contact us to schedule a wellness check for your furry friend.

Spay & Neuter
We like to keep things simple to understand, so we offer package deals. We charge the same for male or female dogs. And we give you a couple of choices on vaccines. MORE INFO

Vaccinations
Clemson Paw Partners recommends vaccinating your pet for this simple reason… either pay now for preventative care or pay more later when your pet becomes sick. MORE INFO

Microchipping
Our microchipping service is available for your pet and highly recommended in the event your animal is ever lost.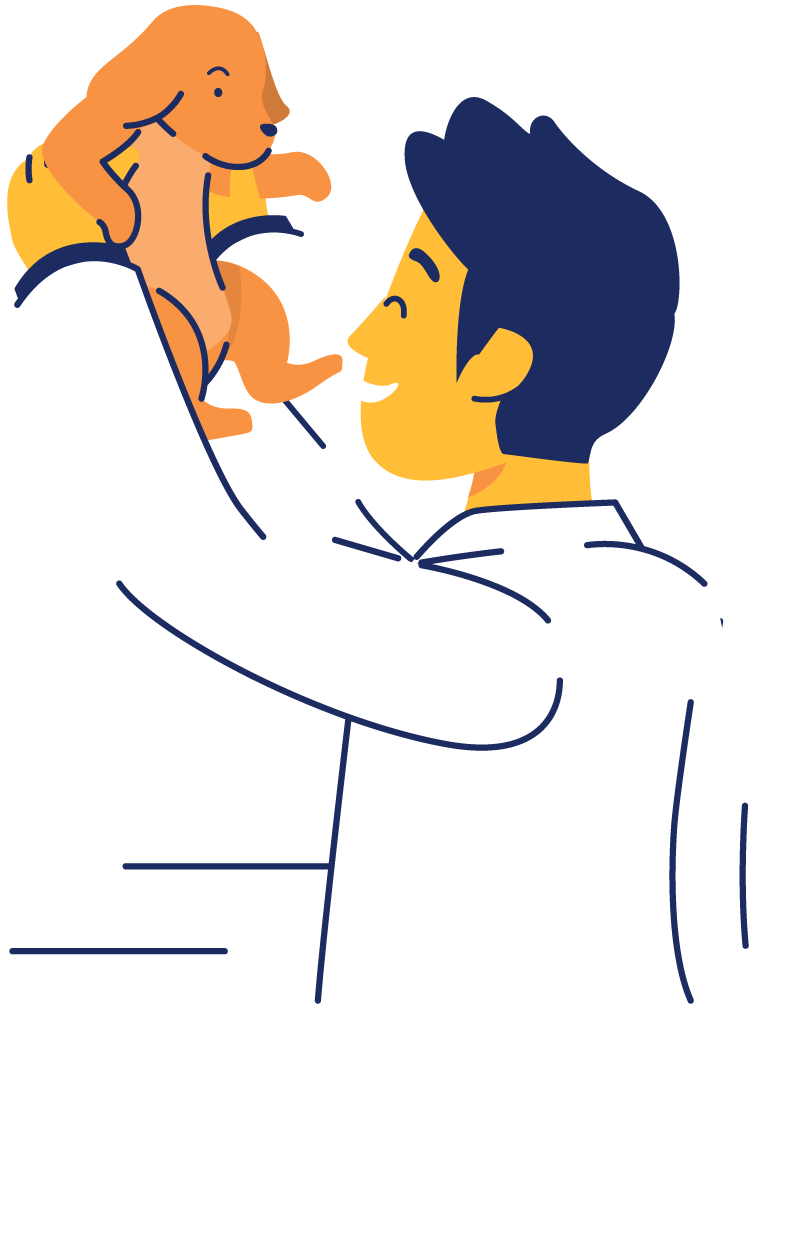 Vaccine Benefits
Pets are beloved family additions to many American households. With rising debates about human vaccinations, most pet owners are now wondering if it is safe to vaccinate their dogs and cats. The short answer is: yes! Vaccines help prevent many illnesses, allowing your pup to live a long and healthy life. Here are five reasons why you should consider vaccinating your pet.
Disease prevention is often the most common reason why veterinarians offer vaccines. The shot helps to prepare your pet's immune system to fight disease-causing organisms.  If your pet is ever exposed to the real disease, it's body's immune defenses will respond faster and reduce the severity of the illness.
If the love for your pup doesn't push you to get him the pet shots, maybe the law might. Dog vaccinations are required by law in all states. You may need to ensure that you remain compliant by organizing a vaccination schedule with your local veterinarian. There are core vaccines that your pet needs to have, depending on your geographical location. 
Vaccinating your pet will not only keep your pet safe but also avoid transmitting infections to other animals that they meet. If you are planning to board your pet as you head for the vacation or drop them at the pet care center, you may need to present proof of current, up-to-date vaccination plans.
Keep You and Your Family Safe Too
Unless you immunize your pet, there is a high chance that they may infect you or your family with zoonotic diseases. Vaccinations can help protect your family from infections such as Rabies and Leptospirosis. It is necessary, especially for pets that spend too much time with children, patients with weakened diseases, or the elderly.
It Is a Cost-effective Option
Following the vaccine series may seem like an expensive undertaking. However, you may end up spending more if your pet ends up sick from a severe disease. You may have to pay for the medication, boarding expenses, sick exams, and vet costs. It can be painful to watch them suffer after contracting a disease that could prevent easily with a few shots.
Spay & Neuter Benefits
Why Spay and Neuter Your Pet?
BENEFITS FOR YOU AND YOUR PET
Spaying your female pet will help her live longer
Your neutered male pet will be healthier
Neutered pets are happier at home and less likely to roam
Neutered pets are better behaved
Spayed pets don't go into heat
Your pet won't gain weight from being spayed or neutered
You will save money
It helps fight overpopulation
BENEFITS FOR YOUR COMMUNITY
Stray animals get into garbage cans, scare people, cause car accidents, and damage property
Irresponsible or accidental breeding contributes to dog attacks and bites
Some stray animals kill or injure wildlife
Communities spend millions of tax dollars every year to provide care for unwanted, abandoned, and neglected animals.
Get Involved
We can use all the help we can get! If you have time and interest in volunteering for Clemson Paw Partners, please fill out our Volunteer Application by clicking below.
Clemson Paw Partners
115-B Commons Way
Central, SC 29630
Office: (864) 986-4884